Underwater loggers

MULTIPARAMETER PROBES | UNDERWATER LOGGERS | SPECIFIC PARAMETERS
NKE Instrumentation launched the most compact WiFi remote water-sensing loggers range on the market. Developped and designed by NKE, these new autonomous data loggers allows a very high ease of use thanks to WiFi fully integrated in the WiSens logger using a simple On-Off switch. You can set up the WiSens data loggers with any PC (MAC/ Windows) Tablet or Smartphone (Android/IOS).
So far, the WiSens range has been uses to measure temperature, pressure, conductivity, salinity, turbidity, acceleration and even tide and wave. nke Instrumentation will soon presents new parameters as dissolved oxygen.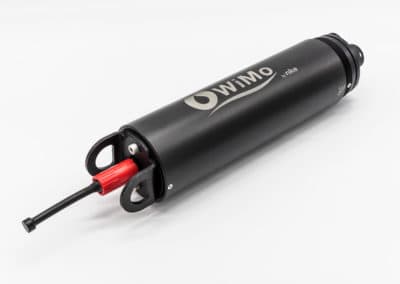 Description - The WiMo sonde can be used as a data logger as you can use it without any sensors. It means the WiMo sonde is also a wave and tide underwater logger as temperature and pressure parameters are directly embedded within the device. The aim of this functionality is to measure centimetric fluctuations and to be able to acquire high sampling rates of up to 16Hz in the pressure parameters. It can be used down to 50 meters.
Download -

Datasheet