Underwater loggers

MULTIPARAMETER PROBES | UNDERWATER LOGGERS | SPECIFIC PARAMETERS
NKE Instrumentation launched the most compact WiFi remote water-sensing loggers range on the market. Developped and designed by NKE, these new autonomous data loggers allows a very high ease of use thanks to WiFi fully integrated in the WiSens logger using a simple On-Off switch. You can set up the WiSens data loggers with any PC (MAC/ Windows) Tablet or Smartphone (Android/IOS).
So far, the WiSens range has been uses to measure temperature, pressure, conductivity, salinity, turbidity, acceleration and even tide and wave. nke Instrumentation will soon presents new parameters as dissolved oxygen.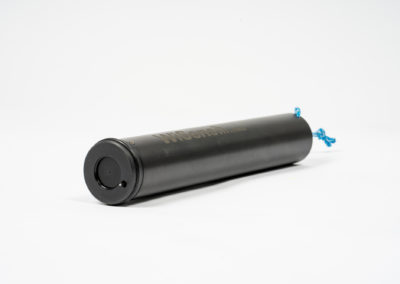 Description - The WiSens TD data logger measures and records pressure and temperature over a depth range from 0 to 6000 meters. Four versions are available: 50m, 500m, 1000m and 6000m. The data is stored in FLASH memory and can be retrieved by the user after the unit has been recovered. Connection to the data logger is achieved through a WiFi link that the user can activate using the docking activating clip supplied. The flexible configuration and the recovery of data do not require dedicated software. The data logger can be fully used from a Web browser such IE, Safari or other with any PC (MAC/Windows), Tablet or Smartphone (Android/IOS).
Download -

Datasheet
Ask for quote
Learn more