Multiparameter probes

MULTIPARAMETER PROBES | UNDERWATER LOGGERS | SPECIFIC PARAMETERS
nke Instrumentation develops, manufactures and sells autonomous monitoring station to monitor and control water quality. The autonomous multiparameter probes are equipped with brush and teletransmission and use a wiper to protect optical sensors from biofouling. The probes measure and record the main physicochemical water parameters – the user can choose up to 7 parameters and it benefits from a fast wireless configuration thanks to a communication interface connected to the USB port of a PC. The multiparameter probes are operational as they can be adapted on multiple supports among them buoys, ladder, stake, pontoon.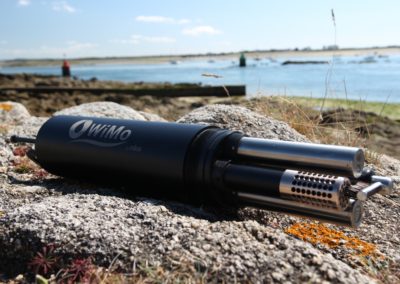 Description - The new generation of multiparameter sonde is now available: the WiMo sonde. This represents everything you need into one single sonde. Two versions of the sonde will be available: the WiMo with four locations and the WiMo Plus with seven locations. The WiMo sonde allows you to measure up to 20 parameters thanks to its smart sensors suite that benefit from real plug and play and automatic recognition as you can connect and disconnect the smart and digital sensors even with functioning sonde. The WiMo sonde can be used manually to record profiles or via a transmission module that allows a long-term monitoring. It is also possible to plug a wiper for an active anti-fouling system. The sonde is integrable on any platforms such as floats, buoys, AUVs, ROVs, profiling buoys or even more complicated platforms. Therefore the sonde benefits from a strong robustness to be deployed whether in sea environment or freshwater applications. One of the main advantages of this WiMo sonde is its ease of use and user-friendly web embedded interface compatible with all kinds of devices. The key feature of the WiMo sonde is its easiness as you can connect, disconnect and also calibrate the sensors whenever and wherever you need. Transmission of data won't have any secrets for you as it has a wide range of autonomous communication modules. As there are two embedded sensors – temperature and water pressure – you can use the sonde as a data logger without any sensors as a wave and tide underwater logger.
Download -

Datasheet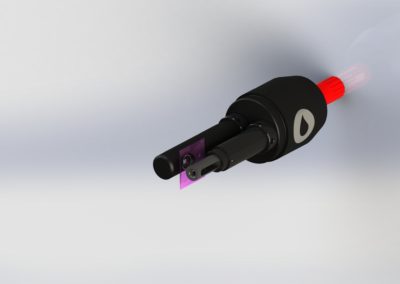 Description - The CTSens-UV completes our existing range of WiMo multiparameter sondes by being a more compact system with an integrated UV anti-fouling kit. It is developed for long-term static salinity monitoring in fresh and saline environments. The CTSens-UV is made of a CT sensor is a smart sensor meaning that it can be connected and disconnected without any tools and without requiring any hardware or software manipulations and it holds its own calibration values. The UV-anti-fouling is known as the most efficient and ecofriendly anti fouling existing as it has the advantage of performing for a very long time without impacting the quality of the measurement in the area and throughout time.
Download -

Datasheet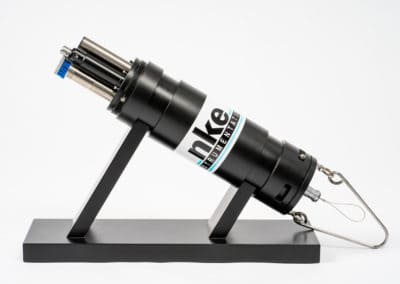 Description - SAMBAT is an autonomous multiparameter probe used to monitor and control water quality, fresh water and sea environment. This multiparameter probe is used to measure and record the main physical water parameters among them temperature, depth, conductivity, salinity, turbidity, fluorescence, dissovled oxygen and pH. The probe is equipped with brush and teletransmission as it uses the brush to protect sensors from biogfouling. The measured data can be transferred by e-mail thanks to the integrated GSM modem.
Download -

Datasheet