Bio & specific profiling floats

STANDARD PROFILING FLOATS | BIO & SPECIFIC PROFILING FLOATS | HIGH & LOW DEPTH PROFILING FLOATS
nke Instrumentation has developed new kinds of specific profiling floats to be adapted to any environmental cases. In partnership with LOV (Laboratoire Oceanographique de Villefrance) and Ifremer, during the Remocean and Naos project, they have developed new kinds of profiling floats so that the PROVOR profiling float can embed additional sensors to the standard CTD. It means the floats are now capable to be part of various types of missions. NKE Instrumentation has also developed profiling float for Polar Regions to operate as well under ice than as floating offshore.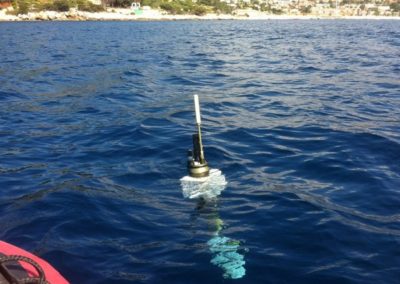 Description - PROVOR CTS4 design was based on the PROVOR CTS3 ARGO float to embed additional sensors to the standard CTD. They are optical sensors by Satlantics, WetLabs, Chelsea or Aanderaa. Developments by nke in collaboration with LOV (Villefranche Oceanographic Lab) and Ifremer enable PROVOR CTS4 to provide increased features.
Download -

Datasheet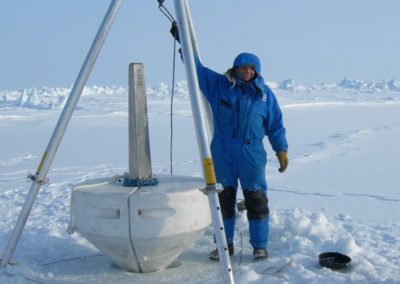 Description - PROVOR SPI is designed to operate under ice. It slides along a tighted cable hanged under an Ice Tether Platform (ITP). The base of the PROVOR SPI is the PROVOR CTS3 designed for the ARGO project. The firmware has been upgraded to optimize the diving mission. The ITP is an amphibious buoy which can operate as well on the ice than as floating offshore. The communication with buoy is achieved by means of an inductive link communication with the buoy uses the bidirectional iridium communication system. The PROVOR SPI is divided in several easily transportable elements to enable transport by small aircrafts until deployment area. PROVOR SPI has been successfully deployed during Barneo campaign in the frame of the Iaoos project.
Download -

Datasheet