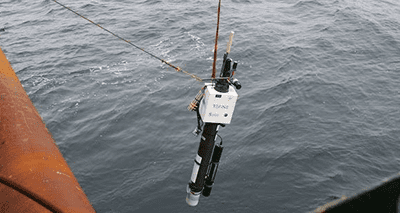 Profiling floats deployment! 🌊
The first 2️⃣ floats for the REFINE project were deployed last week in the Labrador sea by Edouard Leymarie from the LOV.
Those Jumbo BGC Argo floats measure the 6 standard BGC variables and the large particles and zooplankton thanks to the underwater vision profiler sensor embedded on the float.
The aim of the REFINE project is to deploy several BGC Argo floats to explore the Twilight Zone!