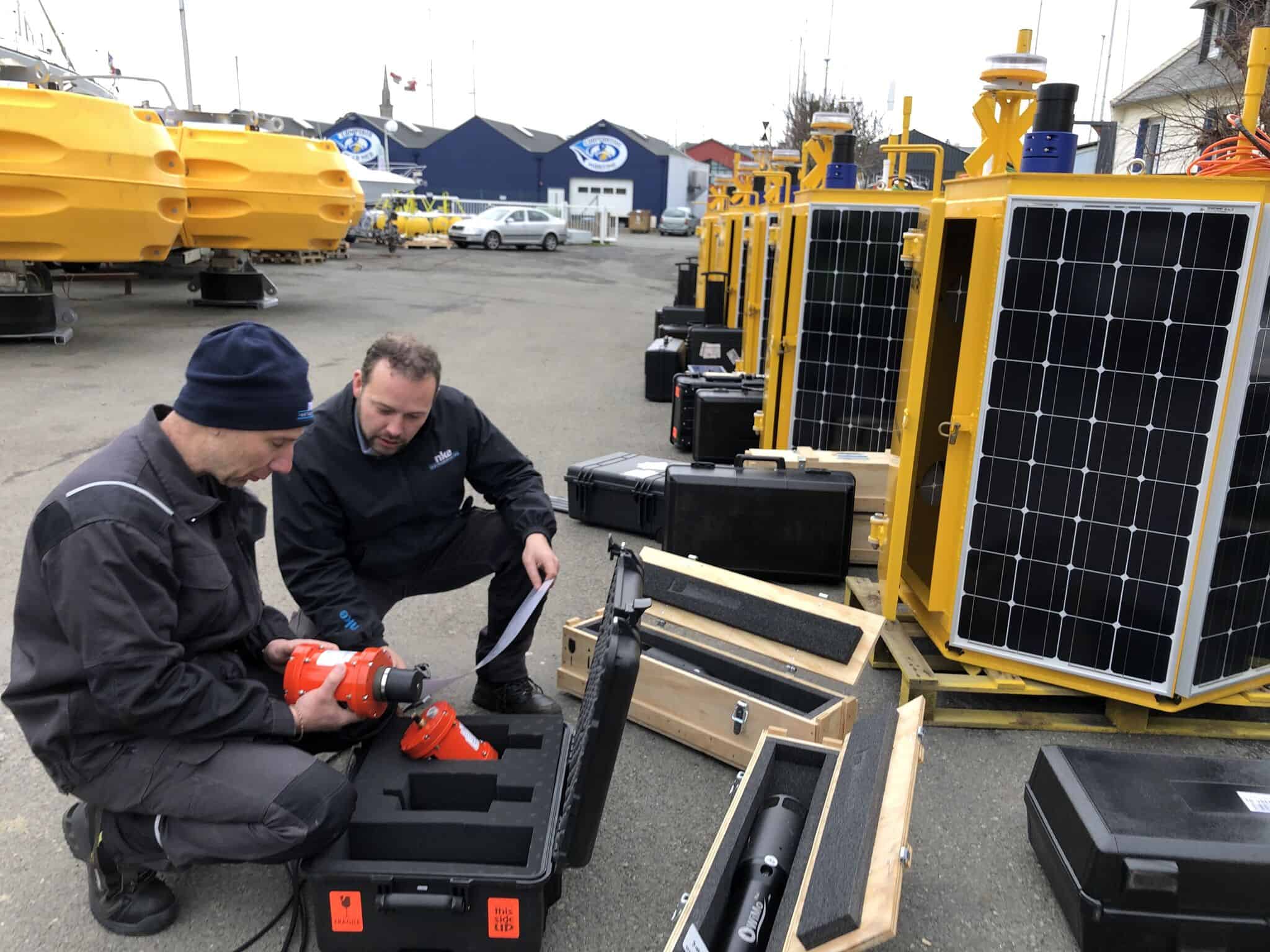 NKE MRE Project in the bay of Saint-Brieuc
In April 2020, the company Ailes Marines chose NKE to provide 7 oceanographic buoys which aim to collect and record meteorological and environmental measurements.
The main role of those buoys is the monitoring of the construction work on the offshore wind farm in the Bay of Saint-Brieuc (in Brittany).
Jean-Philippe and David from NKE are on the field near to the construction farm to assembly the last parts of the buoys that are soon going to be deployed!
The current step is the process of mounting the turrets on the floats and they are taking care of the very last details of the buoys.