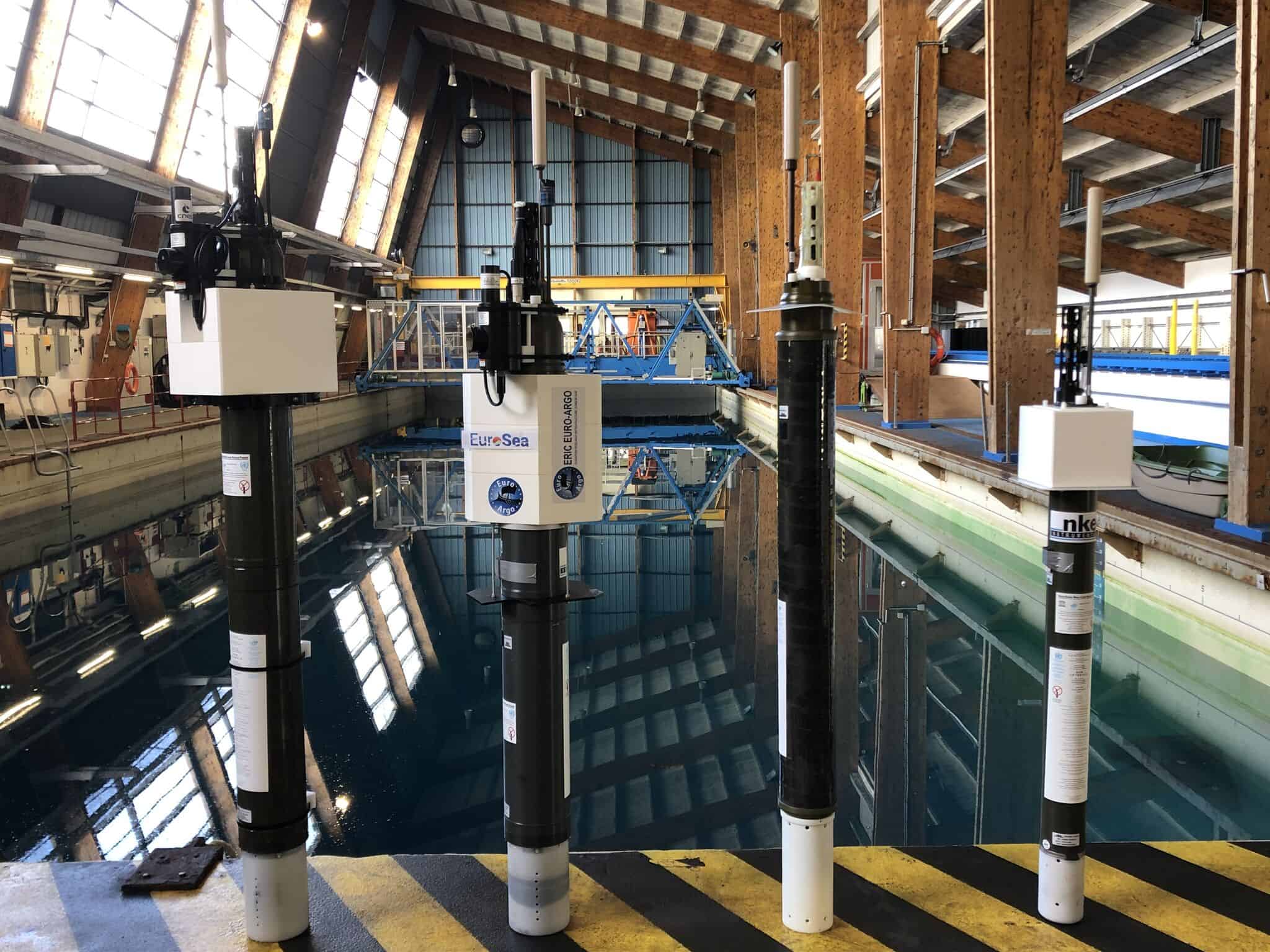 Nice shots of some nke profiling floats! 📷
From the right to the left of Euro-Argo ERIC picture you can see an ARVOR, a DEEP ARVOR, a PROVOR CTS4 and a PROVOR CTS5 Jumbo.
Those BGC PROVOR CTS5 profiling floats can embed lots of sensors and allow you to have +60% more energy and the Jumbo-e has an extension board to embed more sensors!